We've been busy tackling the site issues and managing the project, we've had little time to update our blog. This entry will be a combination of events during this last week of construction.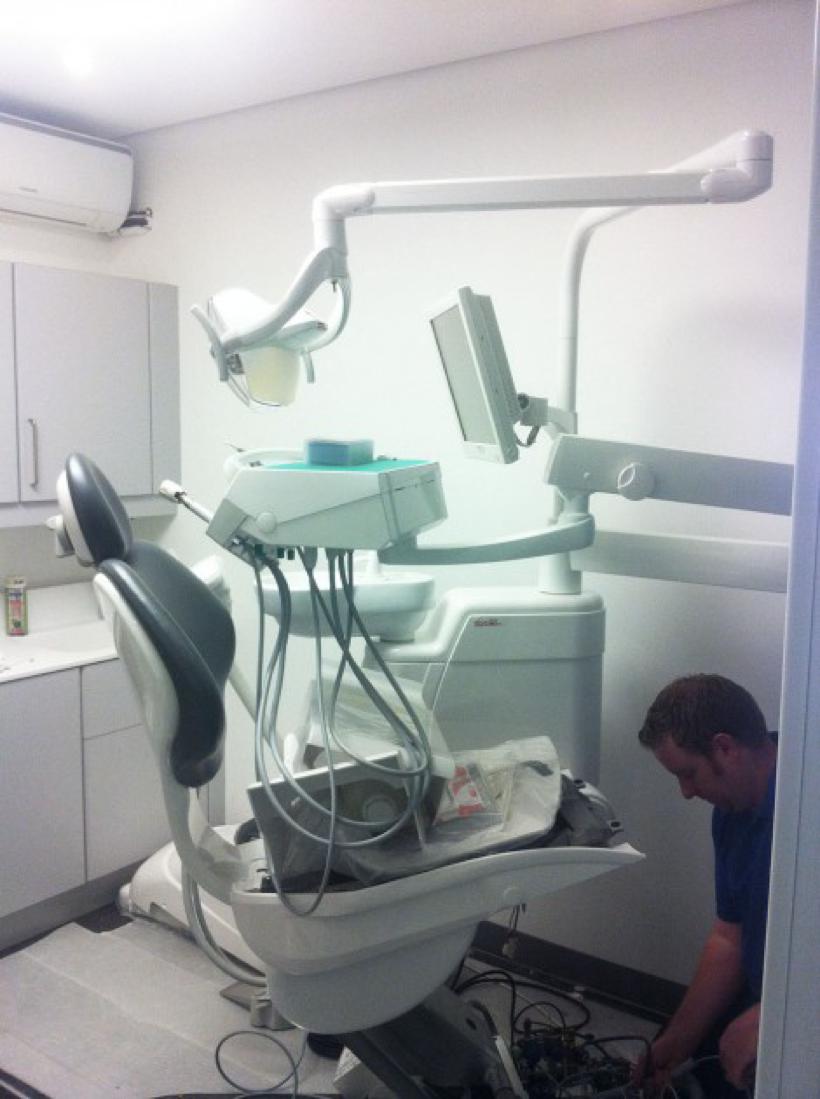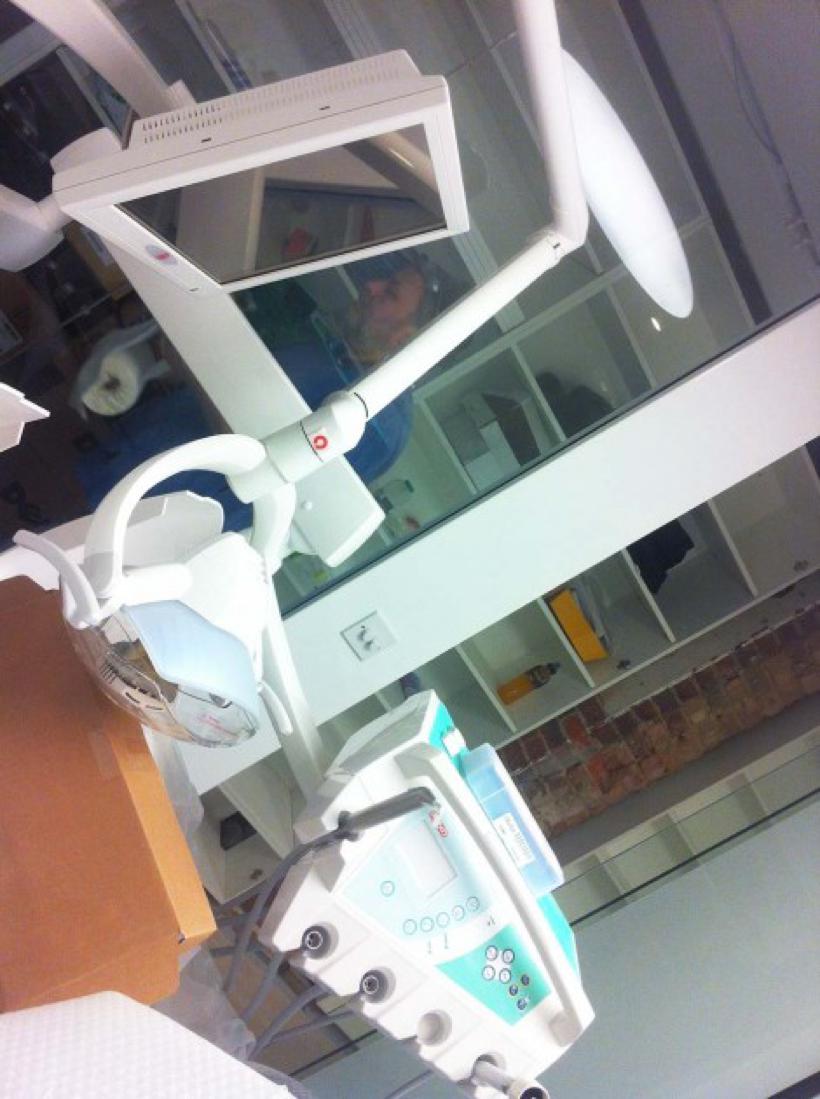 There are so many trades going in and out, the site is busy with nearly 30 tradesmen. The main workhorse of the surgery, the dental chairs are being installed. The chairs are heavy numbers and the amount of wires and pumps and internal sophistication is amazing to see; they are almost like robots. Our initial delivery of the bronze mirrors didn't go too well, and one was dropped at curb side. Nonetheless, the full height mirror went in and has transformed the reception space. All the other equipment including elements in the decontamination room is being put in as well. The off-site joinery is coming in here and there and the we can slowly see the completion coming together. You can hardly see the floor with all the traffic and rubbish around.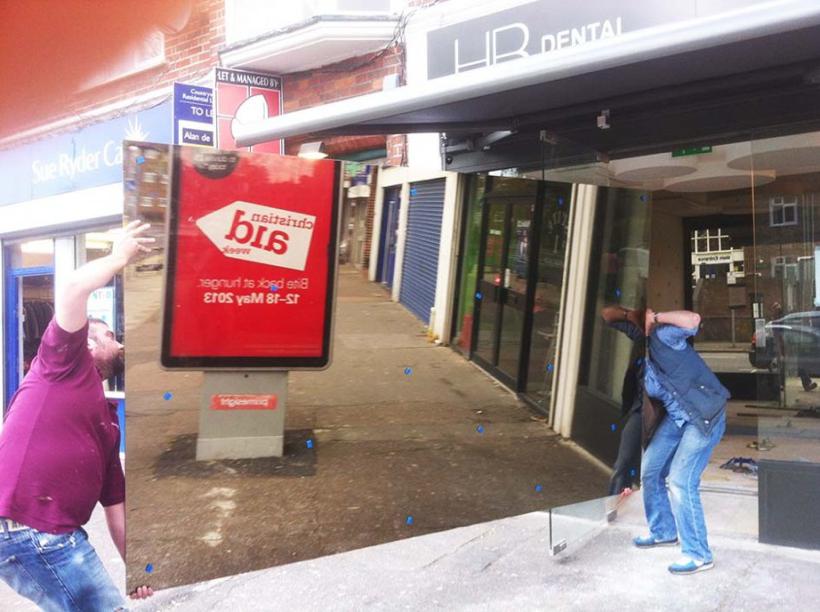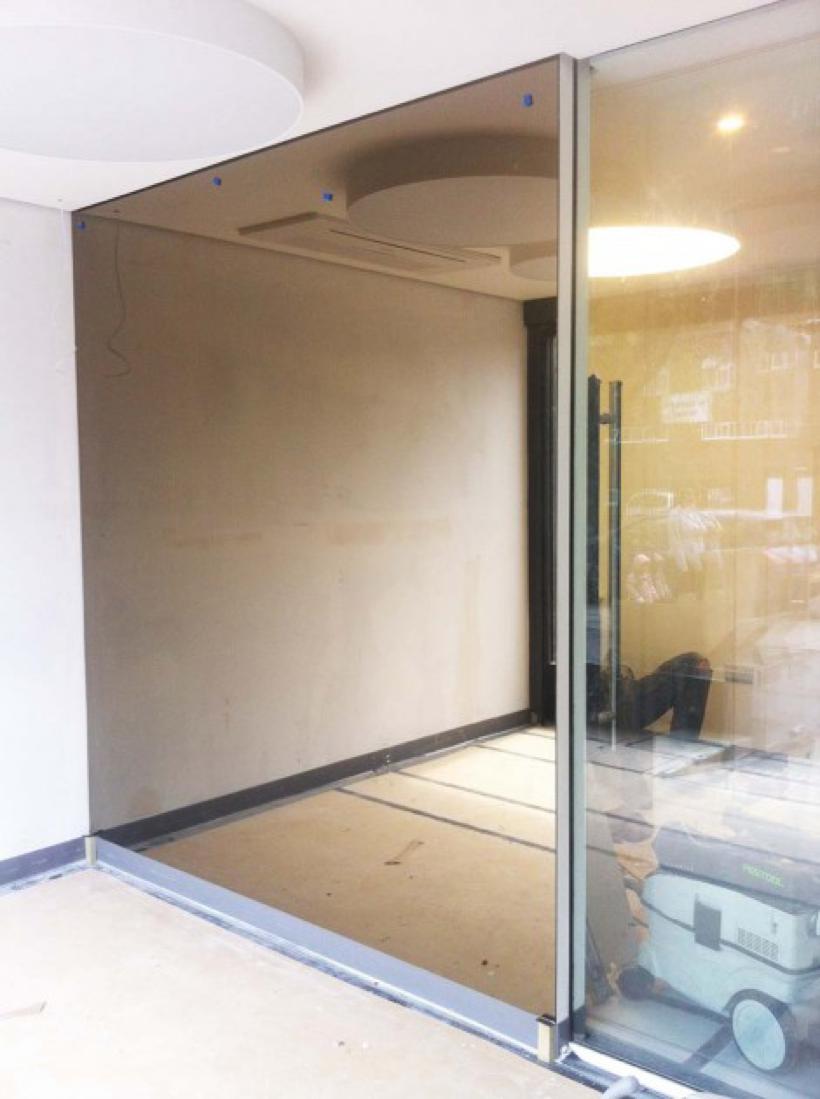 The vinyl manifestation is being installed and is very cool to see the illustrator graphic files come to life at this large scale. We have some dental patent graphics installed as a black matte finish on our bronze mirror walls. To add some colour to the space, the glass wall down the surgeries has a gradient stripe graphic with numbers identifying the surgeries. Each surgery has a gradient of 2 colours which run the entire length of the glass wall. The stripes also carry a stroke weight gradient and is thicker along the larger panes of glass for added privacy, and thinner by the entry doors. The manifestation is a cut, colour vinyl on the front with a complimentary frosted vinyl on the back of the glass for added privacy and depth. The shadow that the cut vinyl creates on the frosted vinyl is working out just as we imagined! Awesome.